This space is held for (the short version) announcements and any news worthy notations.
____________________________________

If you see missing pictures or links, bare with me! Slight changes in the works.



This work is licensed under a
Creative Commons Attribution-NonCommercial-NoDerivs 3.0 Unported License
.

Where he was... he didn't really want to be, especially considering the fact that he and the Marquιs had recently come back from 'business' only for him to have to leave that very same night and go back out.
Though this duty here was coming to a close it wouldn't end soon enough for him to be back to Rhydin for the holiday. Aside from a chance to hopefully, finally, rest, he didn't really know what state he ha left Gwendolyn - though he did not think that it was a well. He should have done something after the incident with the butterflies and her leaving the dinner but shortly after he left he got note and had to leave.
He had thought about her while he was away and had sent a messenger to the Inn with a package and a letter strapped on to the top. The package was rectangular and three inches thick, the outside itself was smoke gray and the ribbon that crossed over it was slate sliver. The envelope for the note was red with the words: 'Para mi Gaitto, Gwendolyn' in a silver ink.
This messenger also carried with him a small folding stand of dark ebony.
The messenger didn't have trouble getting past the front desk, he told the attendant there that he had come on behalf of Leo to drop off a gift for Gwendolyn and all was well. He made his way up the steps and along the hall until he reached her room. There, he opened the small stand, it stood three feet tall, was set besides her door so that it would be seen after the door was opened. On top of that he placed the package. He knocked three times and then was on his way.
The letter reads
:
For the grievances you felt at the Dinner I do apologize and for the fact that I was not able to come and see you afterward. It is my desire that you accept the gift and that I may see you come the new year.
And it was signed simply - Leo
Inside the package
:
The box was laced in pure while silk and the bottom was padded. There was a small transparent slip on top but once removed the item could be clearly seen. A light and thin copper diadem, the upper pieces branching out as branches. Small diamonds were patterned along the branches to make flowers, leaves, and butterflies.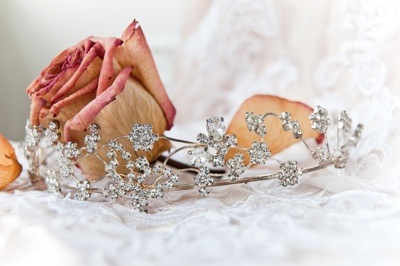 Number of posts

: 238


Joined

: 2008-09-01




---
Permissions in this forum:
You
cannot
reply to topics in this forum